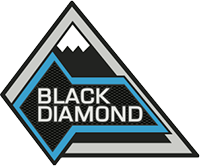 Well-Known Member
UPDATE: Replaced under warranty. All good now!! Thank you to huntersville ford!!
Well what I thought would never happened happened.
I just got my babe back from getting the recalls done on it and literally not even an hour after having it back I was turning around in my driveway and the tie rod snapped
. I'm completely stock with 33s!
I thought tie rods were only snapping on off roading conditions but I guess not! This sucks
More info/answer:
I agree with an earlier post. The tie rod was subjected to earlier trauma. Anyone else drive this Bronco? Not fessing up to smacking a curb rather hard? Did they test drive it at the dealership or lift the vehicle for the recall work? The bend in the tie rod occurred before it snapped in your driveway. Fortunate it snapped then and not on the road.
as I said earlier I'm being completely truthful. No curb smacking has happened unless someone stole it in the dead of night and took it for a joy ride. The dealership idea might be correct though, they did do an inspection so maybe they lifted it up and something happened? I'm not sure but I am sure that I'm telling the truth.
I get where you're coming from though with being suspicious (people always tell major stories and leave out key details) but I promise I'm telling you everything that I've done!!
Last edited: