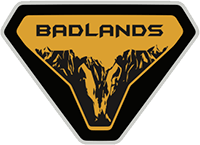 Well-Known Member
Thread starter

Thread Starter
I'm 6'2 and I always found the seating position in old Toyotas to feel like I was sitting on the floor with my feet stretched out.


Did you happen to measure to the top of the roof on the Bronco?
I did not, but it was about the same height as the F-150 which is 75.6". Ford has posted that the stock Base model Bronco height (with 31's) is 71.9", call it 72". So an extra inch from the 33's and an inch or two from the Badlands suspension should put it around 75"