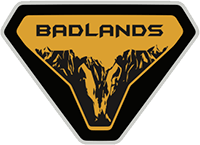 Well-Known Member
First Name

Bill
Joined

Oct 27, 2020
Messages
Reaction score

1,545
Location
Vehicle(s)

VW Passat
Bronco

Badlands
Me too! I always have been and have always tried to find logical explanations. Some things I just can't and I know I wasn't making things up. It's weird because it sounds so fake but you're questioning yourself only.
I have witnessed things first hand. My mom and son both have weird experiences. I am still skeptical as to what is actually happening. One of my brothers had many of the same feelings as I have had. His twin was a skeptic to all of it though. Even the things that happened while we were growing up he dismissed. Then came the day ten or so years ago he had to work on a boiler at the Molly Stark Sanitorium. (google this place)
He was in the basement working on the boiler. The place was basically deserted but they wanted to keep the boiler operational. Another guy was also working but not in the same area. He said it suddenly got cold and the lights went out. In a loud whisper directly into his ear a voice said, "Leave or die". My brother said he dropped his tools and took off running for the door. The door was a double door locked with thick chain wrapping the two handles. He said he never stopped running and lowered his shoulder into the doors. He busted right through it breaking the chain. (He is 6'4" and goes about 330lbs). He said he never believed in that shit before but after that he isn't doubting anyone. He said he has never even come close to feeling that scared and also believing he was about to die.
Last edited: