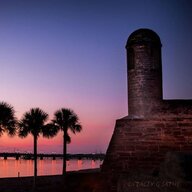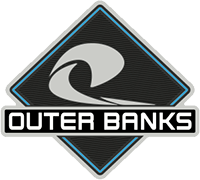 Well-Known Member
First Name

Ken
Joined

Aug 12, 2020
Messages
Reaction score

8,270
Location
Vehicle(s)

2003 Jeep Liberty Limited
Bronco

Outer Banks
I had heard of "rock throwing" as a common thing among alleged Sasquatch encounters, but the whole premise never really caught my attention. I worked with a guy who believed in the species, and I was amused with his conversations but didn't buy into it.
This past fall, I was hiking in the High Peaks of the Adirondacks by myself. It was a long loop, tagging multiple peaks in one day. I ran out of daylight and had to skip a smaller peak I was hoping to get on the way out. My last hour or so was done with a hands free light strapped to my head. This area consisted of large mature hardwoods with very little ground cover. I frequently cast my light around, checking for reflective eyes of wildlife, as I felt like I wasn't alone. I heard an object whip through the upper canopy of the trees, break a branch, and hit the ground with a THUD, less than 30 yards from me. I estimated (by the noise) it was a baseball sized object. This stopped me in my tracks. Based on the terrain, it was highly unlikely there were campers in that direction. I also didn't think it'd be likely that local kids would be up in the dark woods waiting for some odd hiker to be finishing in the dark. Whatever had been thrown came from a good distance.
I'm no hero, but I don't consider myself a fearful man. I had a career in urban policing, often at night, with plenty of potentially dangerous encounters. But this incident was unexplainable. To the point where I announced to the darkness that "I was leaving now" and hightailed it back to my vehicle.
So I don't dismiss the idea of Sasquatch. I'll leave them alone if they leave me alone.
As I conveyed in my experience above, the rock throwing has no explanation. No other people encroach on our homestead. We literally own half the mountainside. And I would guarantee the 2 rocks are still where they landed 40 years ago. I made no exaggeration on their size and the distance from which they came. Based on the trajectory coming across the water, I have no reasonable explanation of how stones that size could be thrown over that distance.