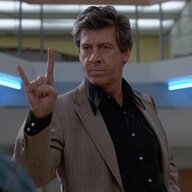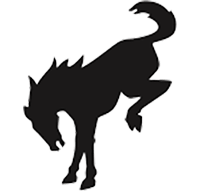 Well-Known Member
First Name

Andy
Joined

Aug 24, 2020
Messages
Reaction score

1,045
Location
Vehicle(s)

2012 Jeep Wrangler 2dr
Bronco

Base
Oh snap this thread is gonna be fun!! I haven't had any experiences in a while now but here's
some of the oldies. Tame compared to the rest in this thread but hey it's all I got.
The stand out moment was when 3 of us went to investigate Split Rock Quarry, which was a quarry that transitions to a munitions plant during WW1, at one point it was making 1/4 of the TNT in the US. It suffered an explosion in 1918 killing 50 workers. So we're up there checking out the rock crusher, the only structure still there with it's 2 very small partially collapsed tunnels. We continued to check out the surrounding area. We were walking 3 across and I had a Mag-Lite lighting our way. As we come up to a bend in the trail I pan the light across the woods in front of us catching something in the sweep and instantly snap the light back to what I saw. One of the other guys says "You saw that too?" It was a man dressed in old fashioned work clothes maybe 20 feet in front of us staring right at us clear as day but vanished once I brought the light back to it. I would have chalked it up as nothing since it happened so fast but we both saw the same thing. The other guy was looking somewhere else and missed the whole thing.
Oh, this scar on my palm reminds me of the very FIRST time I went to Split Rock. We went to just check it out since it's historically haunted as my above story backs. So we just get there to only find out a group of kids were there too having a bon fire up in the back, so we went back to just check out the crusher since that's what we came for. The cops apparently got called before we even got there so bad timing for us, we saw the 5-0 and jumped into the tunnel to hide, where I gashed my hand real bad. Cops saw us and we came out to face our fate. That's when I found out I was bleeding all over the place but while the cops were talking to us I was looking around and glanced back at the crusher and it was littered with dozens of sets of glowing green eyes. Were the explosion victims watching us get busted or was my blood loss playing tricks in my head? We'll never know. Cops let us go.
Had a co-worker who was big into Reiki and energy fields, spirits and whatnot. So we always chatted when we had down time when waiting for trucks or something. She loved my lame in comparison stories and was the only person who honestly believed me. So we were talking one night and she was going on about how she sees ghosts all the time and I asked her if she ever sees them at work, she's like "yes, all the time" and I asked if she sees any right now and she said "yes, they are all around". That's a lot of he said she said but I believed her. She could fill this thread herself with all her experiences. One night we left work at the same time and we're talking in the parking lot and one of the street lights goes out, she apologized. I said what for and she said for turning off the light. I had to pry and I asked what the hell she meant. So we go for a little walk into the "bone yard", just empty tractor trailers but tons of street lamps. We'd walk under one and she'd stand still for a moment and off the light would go. We walk to the next one and she'd stand still, at this point shes giddy as could be hopping around and the light would go out. She ended up knocking out about 5 lights before walking back to the parking lot. She said it's her energy when it gets spiking. When we walked away a bit the light would come back. She went on about how it happens all the time when shes driving, knocking out street lights to only see them pop back on after she drives past. Side note since it sounds like there was something between us, she shot me down at every advancement I made. I was a 20 year old punk and she was in her 40s with kids my age, but hey I tried.
There's a few stories from my parents house growing up. My mom had the first experience, she was home alone and thought she saw me walk from the basement around the dining room into the bedroom hallway and close the bathroom door. All of that happened except it wasn't me since I was at a friends house, dad was at work and my sister was away at college. These were all around the time I was in High School, on numerous occasions I'd get randomly poked when walking through the house, usually in the arm, or my shirt sleeve would get tugged on, like a kid trying to get my attention or something. The most unsettling was the few times I'd just lay down to go to bed and hear my name whispered in my ear, so realistic I could actually feel the breath. Talk about ruining a good set of sheets.
Skip ahead a few years and I had just graduated high school, was commuting to college and working the above job with the Reiki women in the above story. I was chilling watching TV one late night/early morning snacking on some Cheez-Its. Just to debunk, the cat was sleeping at my side on the couch. I hadn't touched the cheez-its in a while so the box was just sitting on the end table when out of nowhere the box got pushed off the table and landed about 4 feet in front of it. Scared the shit out of myself and the cat, no window open behind the table, parents were sleeping and sister was still at college. Zero explanation. By this point I was seeing or hearing stuff almost nightly, a lot of shadows moving or whenever I'd open the door coming home from work it'd sound like talk radio was on in the distance but too many scrambled voices all talking at once to make anything out of it. It'd go away by the time I got fully inside and closed the door behind me.
Kinda rambled for a bit there, and I'm no good with words.