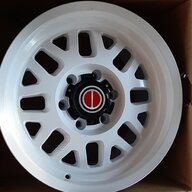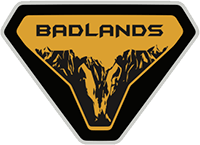 Well-Known Member
Test drove a Big Bend Sas yesterday at my local dealer. Disappointed for a few reasons.

Some of the stuff has been beat to death, but I'll list anyway, because I noticed.
sound system: sucks
interface on 12" screen: weak (compared to 2021 Sienna)
Driveability: 10/10
Off-road capabilities: N/A

Ground clearance on the sasquatch wasn't enough for me. No tape measure; just looking under the front end. I'll be lifting my non-sas Badlands and 35s on day 1.

The steps were nice. I'll need a slider/step solution.

But here was my big takeaway and I don't know how many people this applies to or that can relate. The driver position and the visibility are kinda gross. It is a lot like a car. It feels a lot more like my mdx than my f250. And maybe that is by design. Maybe that's what the original was like. I don't know/remember.

I know this is a Jeep-killer and maybe this is what it's like in the Jeep. I'm coming from Defenders (not the new monstrosity) and I am used to sitting upright and seeing everything, everywhere. In the bronco, you are somewhat reclined and your legs are out in front of you. Your seated position is low and the windows are short. It doesn't feel like cockpit I'm used to being in when on-trail.

I didn't get to wheel this thing off-raod (obviously), but that might alleviate a lot of concern. It is funny, my wife is more fired up after driving it and I am way less.

Other notes:
This rig was carbonized gray and that color was blah. -sorry, carbonized gray fans.

This was the 2.7 with 10AT. I'm getting a 2.3 with 7MT so I didn't pay too much attention to the power output. But for the people complaining that this is weak, I didn't find that at all. This had tons of pep. Drops down 3 gears in an instant and accelerates a lot faster than expected. Power seems great.

Doors-off, roof-off open air is the best I have ever seen. My wife loved this thing more than anything I can remember in recent history, and she's not a car nut. She's been driving a minivan for 18 years. But come to think of it, when I met her, she had a wrangler with no doors and a bikini top. -I'm a bad husband.

Maybe a 2.5" lift, tires, roof off and on trail and I'll have a better experience. Right now, I know it's great on the road, but I don't care about that.