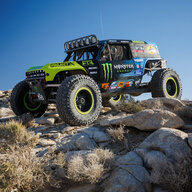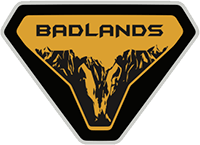 Well-Known Member
I was dead set on Badlands non squatch 33" tires only. Seeing how the 35" tires climbed over things easier, it has me second guessing my decision.

What swayed you to go the opposite direction?
I know that articulation is greater with 33" tires unless you've got a 3-4 link long arm suspension, but this is an IFS, so that's not possible.
For IFS, it's smarter in my view to go with larger tires if you'll be dealing with rocks or tree logs and even deep mud to help increase your wade depth.
As you pointed out, 35s allow you to go OVER more obstacles easier and keep you from bottoming out on the skids and potentially banging your rear diff.
Big concern for me also are the control arms which hang a bit out back and may need an upgrade if you're going to regularly deal with larger rocks; not boulders, but large rocks.
All that said, if you want 33s and that's enough for you, get that size. The trade off is more on-road feel and better control and braking. Sure I went Squatch for my 2 Dr Badlands, but not because I felt 33s were inadequate, which is not true.