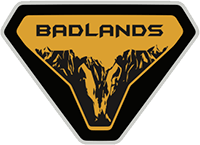 Well-Known Member
Joined

Jul 21, 2021
Threads
Messages
Reaction score

379
Location
Vehicle(s)

2022 Bronco 2dr BL SASQ, & 1975 Bronco Ranger
Your Bronco Model

Badlands
If you asked me if the oil in the pic had A.) 2 miles or B.) 4,600 miles, I would be more inclined to go with A as my answer. While it does look "black", it doesn't look like 4,600 mile oil in the pics. I would be more inclined to think the tech might have rushed the oil change, especially if your Bronco wasn't up to normal temp when he changed it. The 2.7 takes a few minutes for the oil to drain into the pan. So if there was say, 1/2 a qt of old oil, it would easily turn the new oil black in a matter of minutes.
It's a good thing for me the dealership completely disagrees with your assumption.
Let me ask you this…. There were three five quart jugs. Two full and sealed. The third one had around 3.5 qts in it….
Well, "what if" the guy drained a few quarts emptied the 3.5 jug and kept the brand new seal one for himself? In essence diluting the 4600 mile oil. This would explain it being translucent and yet black at the same t
We could "what if" this thing to death.
Who's to say??
Bottom line the dealership admits he did Not in fact change my oil.
They are taking full responsibility….
They aren't trying to dance around any of this second guessing or "what ifs".
Again, It has been reported and documented. The good news is…. They will determine the official Ford position on where 7 quarts lines up on the dip stick.
When they get back I will share this information.
Last edited: