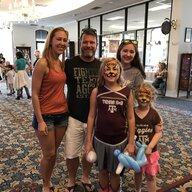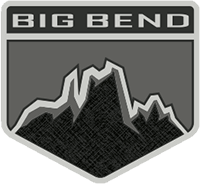 Well-Known Member
First Name

Austin
Joined

Sep 27, 2020
Messages
Reaction score

611
Location
Vehicle(s)

2019 Subaru Crosstrek
Hello all, I'm a new member happy to have found the site. I may be developing a business plan over the next year and I'm looking to guage interest and gain insight to the more mainstream Bronco fan. I plan on getting mine in 2022.
Anyways, I'm an electrician and got this idea recently as I turned an old hospital sign into a piece of pop art.
What do you think of a semi-transparent replacement of the BRONCO grille lettering that was back lit with a customizable LED color scheme?
Here are some pictures and videos of the sign I made and the possibilities. With LEDs these days, you can program each three LED section. Meaning, if you wanted a red/white/blue for the 4th of July, I could program it so that the B and R are red, the O and N are white, and the blue is C and O. Green for Saint Patrick's Day, orange for Halloween...red and green for Christmas...of course solid colors to match your car, or just a regular white, with brightness to your taste. The possibilities are pretty much endless but you get the idea.
I've looked into a few state laws including Texas and it seems that as long as "grille color lighting" isn't flashing or alternating colors, it is legal. Of course I'd use weather rated wiring and LEDs and may tie it in with the running lights or fog lights though I'd have to figure out what is best and what couldn't potentially interfere with anything else on the car. I'm not experienced with wiring cars and DC but I'm sure I'll figure it out and I'd test it for a period of time.
I'm not a photoshop guy so you'll just have to imagine what it would look like, but it would be the same font and size as the stock lettering on the grill and be similar in nature to the pictures I've attached.
Also, if you're an experienced 3D printer and would have interest in supplying the Bronco lettering, that may be a possibility too instead of me having to buy a machine and learn that skill.
Thanks in advance for any input.