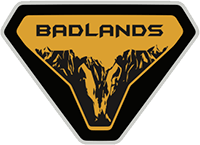 Well-Known Member
Hello fellow Coloradans (and nearby neighbors). A small group of us have been sharing notes on our progress working with our local Ford dealerships and in short, we all came to the same conclusion. Up to now, not a single CO dealership has been very transparent or are willing to be competitive with a well-known Ford dealer and member here,
@Granger Ford
. Albert has been nothing short of fabulous in this forum representing Granger Ford in Granger, IA (approximately 700 miles from Denver area) and for our small group, we decided to change our reservation to Granger and are inviting others to join us. For our small group, it came down to the combination of transparency and excellent pricing… and with that we decided to work with Granger.
So here are the details followed by links with more details. Granger is offering the following pricing for
out of state buyers
:
Invoice -$1,300 if you have X-Plan (if not, you can
sign up for $25 here
)
+
$100
$180 DOC (Ford rescinded X-Plan so this changed)
+$45 Transit tag
+$500 Group Shipping through
Lepke Transport
(
handled by Granger
) - this is a discounted shipping rate quoted as of
July 20, 2021
. Some things to note:
1) this estimate could increase if fuel prices spike by delivery​
2) requires a full load of six vehicles (may have to wait until there are six vehicles ready to ship)​
3) a single drop-off location has been arranged and it will be in Lone Tree, CO​
4) One off shipping is available through Lepke at $650 but your Bronco will be shipped with five other random vehicles (it's possible it could take longer for this but difficult to say)​
​
@North7
put an excellent spreadsheet together
HERE
but for a basic example if the
invoice
price (not MSRP) comes to $50,000:
Standard X-Plan: $50,000 x .996 = $49,800 + $275 admin fee +$100 DOC fee = $50,175
Granger offer: $50,000 - $1,300 + $45 transit fee +$180 DOC fee = $48,925
Difference of $1,250
Some dealers may require additional dealer installed accessories (i.e. paint protection, undercoat, car alarm, their own financing terms, etc.) so just because they say they will honor the X-Plan, does not mean that they cannot add things and force you to pay for them – make sure you get it in writing that they will not require anything in addition to factory. Note that
@Granger Ford
will not be requiring add-ons like this.
One other thing to remember is group shipping will be to a pre-arranged location in Lone Tree, CO for an estimated
$425
$500 (or $650 if one-off shipping). Obviously, the extra cost for going to Granger and bringing the Bronco back on your own will vary as well. A number of folks are approaching this like a mini-vacation and adventure by going to Granger to get their Bronco.
Lastly, the amount above does not include the destination fee (roughly $1,500) and sales and use taxes (which are based on where you live – not where you buy).
MSRP/Invoice Pricing List:
https://www.bronco6g.com/forum/threads/?official-2021-bronco-invoice-price-msrp-price-list-jan-19.11504/
Granger pricing explained:
https://www.bronco6g.com/forum/thre...icing-and-clarifications-for-the-masses.2296/
Granger pricing info for out of state buyers:
https://www.bronco6g.com/forum/threads/granger-ford-out-of-state-customers.3950/
X-Plan clarification:
https://www.bronco6g.com/forum/threads/granger-ford-x-plan-price-admin-fee-clarification.3524/
Changing dealership info:
https://www.bronco6g.com/forum/threads/granger-ford-changing-dealerships-thread.2539/
Also, good instruction here from
@acetdeucy
:
https://www.bronco6g.com/forum/threads/colorado-group-buy-with-granger.5673/post-200719
Vehicle trade-in with Granger info here:
https://www.bronco6g.com/forum/threads/granger-ford-–-trade-in-guide.3870/
Bonus decal from Granger:
https://www.bronco6g.com/forum/threads/granger-ford-specific-decal-for-only-our-customers.4972/
The more that we have join in, the faster the deliveries will be… so please join us!
EDIT - changed DOC fee to $100 (with x-plan).
EDIT #2 - clarified that the shipping is being handled by Granger (not us).
EDIT #3 - added a link for info about shipping above and
HERE
EDIT #4 - added more details about X-Plan, Invoice, etc
EDIT #5 - added vehicle trade-in info
EDIT #6 - updated DOC fee from $100 to $180 after Ford rescinded X-Plan
EDIT #7 - added a link for MSRP/Invoice pricing
EDIT #8 - updated group shipping estimate amount (due to increase in fuel prices, the current rate is $500)
Last edited: