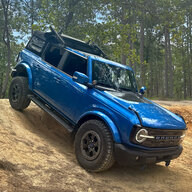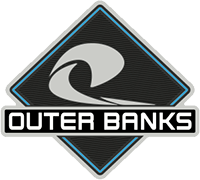 Well-Known Member
What are your thoughts on the 4door Bronco as a primary family vehicle? (2 adults/2 children & dogs). How versatile do you think this platform can be long term for regular driving included in the mix, and not just sport utility. I am specifically considering the Outer Banks with the 2.7.

My husband and I are car-nuts, have spent most of our adult life working on/modifying cars. Normally I have a compact sport/"fun" car and a boring family cruiser. I sold my fun car and am looking to combine the purposes.

I am specifically looking for something fun/enjoyable and I need it to have some get up and go. Doesn't have to be fast, but something where you can feel the torque and have an enjoyable drive. I don't need fuel efficiency - I average about 7k miles a year. I like the idea of roof/doors removed and off-road capability as I think we could enjoy some family adventures at some point, even if we don't utilize the Bronco consistently the same way a lot of people will. I'm also in no rush - as I have a perfectly acceptable, albeit boring, vehicle (a van) while I wait. I have realized the sacrifice in fun is not worth the 3rd row/extra space I rarely use. As long as I have room for some luggage for the occasional trip & my Doberman, in the back of an SUV I will be happy space wise.

So I guess I'm posting since you all know the platform better than I do at this point (I started considering it only about a week ago after gaining interest in a Wrangler - but some questionable safety, particularly for rear sear occupants aka my children steered me towards the Bronco instead. Also - the engine. The Stinger has me hooked on another twin turbo V6 power-plant, so I am loving that option). Just want to make sure we are not crazy for considering this as our "primary" family vehicle. We do also own a Stinger GT which is a 4 door sedan, so it's not as if we don't have any other useful vehicle. I feel the Bronco has so much more potential than your average car and seems to meet the points I'm looking for. Fun, utility and safety given the results on the Bronco Sport I feel the Big Bronco should have good results as well. Seems to hold a lot of possibilities.. so we are considering putting in a reservation and potentially an order quite soon, pending our dealers don't have incredible markup over MSRP to begin the process.

Thanks in advance! I apologize if this has been covered to any degree, I did search and didn't see anything.
Last edited: