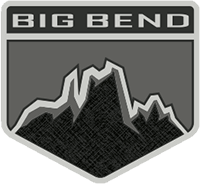 Well-Known Member
So is the big beef that we don't have every little bit of information? Think of the alternative. They could have waited to unveil several months later. We would still be waiting to see what the Bronco looked like and what is it capable of.

Would that have made you happier?

Admit it or not, it's nearly impossible to keep a buzz going for almost a year. We aren't ordering till December and we aren't getting them till next summer so why is everyone so dang impatient? I believe the tough part will be after we order and have to wait 6 months before they start being delivered. Won't be much going on then. Although I'm sure all the armchair marketing managers will have plenty to talk about.
I wish they would've waited. I'd be happier with a quick cadence of info so if that meant reveal in Dec, order in February and get in June, fine.