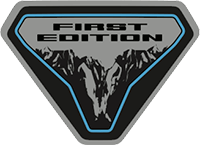 Well-Known Member
Currently looking into options for lights to go in the pockets of the modular bumper (probably the BD system from 4x4TruckLED lights) and thinking about wiring them without using the uplifter switches and tapping into the existing headlight lighting system to piggyback on it. Make them more integrated into the automatic operation of the factory headlight system. But, will this work:

Driving/Combo - tie into headlights so the driving/combo lights operate when headlights are "on"
Wide Cornering - tied into headlights being "on" again (not sure if just for low beams or high beams or both)
Fog - replace dash headlight switch/module with the one that has foglight button and tie into the existing (but unused) fog light leads that have been discovered to be on the vehicle factory harness.

Will this approach work? Is it ill advised?
Last edited: