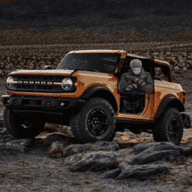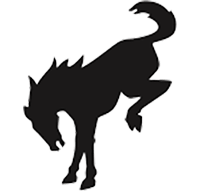 Well-Known Member
Using only your comments, I can tell what type of Bronco that you pre-ordered, in most cases.
We've all got that friend that tries to hang but just can't keep up. Let's remember to lend a helping hand when it happens.
A 2-Door pre-orderer flat out "zonks" the 4-door, no hidden move here.
I wonder if a Sasquatch 4DR would have made it?
A 4-Door with SAS pre-orderer tries a misdirection argument.
At least they could've slept in the back of the 4dr when they get stuck
A 2-Door pre-orderer goes ju jitsu style with the argument, by using the strength of the 4-Door as a back handed zinger.
It happens to the best of them.
A 4-Door pre-orderer tried the "it's you, not the Bronco" argument. Also perhaps a Cyber Orange reference.
Actually the driver was in the wrong mode and only had rear lockers on.

shouldnt use sway bar disconnect in sand ..it will just dig in more..you don't want that.

you only use sway bar disconnect if you need more articulation.

he also turned into the sand hill rather than straight on, not very much momentum. They never do say if he lowered the pressure in the tires which is needed for sand.
A 4-Door pre-orderer tries the technical jargon approach of "professional does not know what they are doing, but I do." To be fair, i do this with the Lions all the time, "I played Madden, so I know what I am talking about. They should have gone for a quick out on 4th and 2 instead of the QB sneak, as the CB was playing off the receiver."
...They should have put the 2 door up on the hill to see what would have happened....
A 4-Door pre-orderer tries the "it's better to have tried and failed than to not have tried at all" argument.
Or
A 2-Door pre-orderer is modestly/politely asking for the "rub it in moment".
*** This is the only one I don't know. ***
They need to put a cape on that 2dr because it swooped in like a superhero. Then, the video just stops after the hero saved the day.
A 2-Door pre-orderer knows they won, and now wants to see the celebration, the confetti, the trophy presentation and all of the interviews in the post-game show.
Last edited: