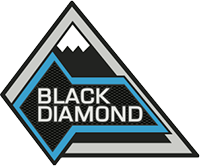 Well-Known Member
First Name

George
Joined

Sep 17, 2020
Messages
Reaction score

242
Location
Vehicle(s)

1980 International Scout II
Bronco

Black Diamond
I parked it Christmas Eve and went to start it Monday morning and no luck. I had Ford roadside assistance out to jump it, but no luck. The battery has 12V so all of the lights etc are working. It makes a light clunk sound when the start button is pressed like the starter is engaging, but no clicking as one would expect from a dead battery. The temps have been in the teens and 20s for the last few days. I'm trying to avoid having it towed to the dealer since the local roads are still icy. I was debating on trying to disconnect the battery, but I'm not convinced it will do anything useful. Other thread mentioned a possible defective battery, tow guy says starter. I'm leaning towards a sensor malfunction or some random software glitch. Any ideas on what to try?

UPDATE 12/31
After a failed attempt to jump start 12/27 and a delayed tow until 12/29 my BD is at the dealer. They didn't get to it until 12/30 and the word from them is that I have a dropped valve and it will require a new motor. New engine will have to be ordered in January as Ford is closed for the week. No idea on ETA on new engine. Worst part is that this is our only vehicle (that runs) and we will have to wait for a rental car until Monday as well. FYI holidays are not the best time to break down…

UPDATE 1/8
Nothing has changed in terms of timeline. Ford customer service has been in contact with me every 3 days (after I called and got CAS number). No idea when an engine will be available. Seems like back to waiting for a Bronco… familiar feeling.

UPDATE 1/20
Dealer has a bunch of the parts, but still no engine or estimate on when it will ship. They did offer to potentially pay one of my payments, but not sure about getting a free extended warranty as mentioned in other threads. I guess I could bug them next month to pay another payment…
They also say mine is the only engine failure they've had in the shop so far. Hopefully good news for others.

UPDATE 1/26
Just received a call from my Ford rep stating my engine is at the packagers and should be shipping soon. ETA 3-5 days once shipped. Apparently the parts department at my Ford dealer will the ones to be keeping track of the status, not the service department. If all goes well my next update will be talking about engine installation.
Last edited: