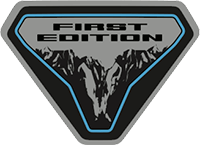 Active Member
Simple question. For people who bought cars with Ford with a custom factory order. Can you walk away until the day you receive the car and get your deposit back? I am talking about the multi thousand deposit we will make at order in December, not the 100$ refundable reservation deposit.

Main reason I am asking is because I am very tall, and half of the SUVs on the market I won't fit in the driver seat (leg length wise). That's the case with the Wrangler, too short for my legs. But sometimes a small sedan will offer me good enough leg room. It's a gamble. And the specs the manufacturers give means nothing, they all measure differently. I have tried many cars (including large 7 seaters Volvo XC90, Land Rover new Defender, Discovery and even the largest Range Rover) and my experience is nowhere near close to what the front legroom spec given by the manufacturers say. I have been comfortable in vehicles with a supposed 40in legroom, and not fit in vehicles with advertised 42in legroom. Vehicle size does not matter as well. For exemple the smaller Range Rover Velar I have plenty of room, but the huge Range Rover I do not.

My point is I cannot predict if I will fit in the Bronco or not based on the specs they gave us (even though thankfully the spec is better than in the Wrangler so it's a good start), and if I find out I can't drive comfortably when test driving is available I want to know I can cancel (that would be a huge bummer).

With Land Rover, when I wanted the Defender one dealer told me I would get the deposit back even if I walk away on the day I get it because they are sure to sell it immediately. But the next day another Land Rover dealer told me they wouldn't refund me my $3500 once my vehicle enters production.
So I am asking people who have experience with Ford.

Thanks.