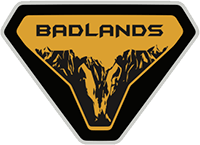 Well-Known Member
I plan on getting the cargo enclosure to prevent smash and grabs. But I was at a bronco event this week and played around with the locking system, and find out if somebody broke the front window and pressed the unlock button on the inside of the door, they would be able to open the back and have access to the cargo enclosure.
The enclosure prevents people from seeing what's in the back, but it'd be great if they couldn't have access to it. Is there an option where unlocking the back is separate? Maybe in the software?
This is the enclosure Im referring to:
https://accessories.ford.com/products/bronco-4dr-2021-deluxe-raised-lid-cargo-area-enclosure-1
Ive seen the security draw but it's too small.