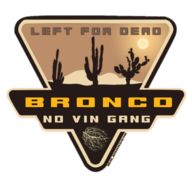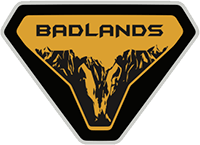 Well-Known Member
I am lucky enough to live 20min from Granger Ford in Central Iowa, and I thought I would share my experience of visiting Granger Ford for the first time as well as test driving a 2.3L Ranger. I thought this would be helpful for everyone scattered about the US that's chosen Granger as a dealer, as well as for those who see the Ranger as a valid proxy for Bronco character. I invite
@Granger Ford
to correct me on anything that I'm about to say.
Everyone who will get to experience Granger will get to experience "Small Town USA" at its finest. Granger is a pleasant little town, and Granger Ford seems like a "Hidden Gem" of the Des Moines Metro Area. I will not speculate much on their business model, but anyone can see by their buildings and facilities that they put little focus on "frills" and fancy new store upgrades, and instead focus on cleanliness, tidiness, and effective service. They don't waste money on "wowing you" with a big fancy store - but the location is very nice, clean, well-staffed, and is everything they need, nothing that they don't.
Granger Ford is actually "Granger Motors" and they are a multi-brand dealer. They have actually sold Chrysler/Dodge/Jeep/Ram longer than Ford, but they sell all these main brands from the same location. I was actually pretty surprised that the dealership has over a 100 year history! They have about 75 employees.
My wife and I were warmly welcomed by a floor staff member, who asked how he could help and we said we were there to see Andrew Pendleton, who was recommended by Albert
@Granger Ford
. Andrew was a very nice guy, who has been working at Granger for 6 years and it has been the only dealership he's worked at. He was knowledgeable about the Bronco, and very excited about the buzz and opportunity the Bronco has created for serving their customers. He communicated that these are "new times" and they're still figuring things out just as the rest of the Bronco community is.
Although I did not have a chance to meet the owner - it sounds as though he's a pretty down-to-earth guy. Also, he's a Bronco enthusiast himself. He has a 2nd Gen Bronco and I got a chance to go see it in the back corner of their shop. It's pretty clean and awesome! It's great to know that the dealership owner "gets" the Bronco community essentially because he's one of us.
One thing I learned that I was not aware of was that a lifetime powertrain warranty supplied by a 3rd party company is
included
with vehicle purchases from Granger.
@Granger Ford
correct me if I have misspoken, but all that is needed to honor the this lifetime powertrain warranty is to have all oil changes done at Granger. As someone who lives close by, this is awesome! I took a copy of the warranty details home with me but it sounds like it includes just about everything that's not considered general maintenance. I asked if this warranty covers cleaning of intake manifolds and valves on direct-injection only engines (EB 2.3L) - this was not known for certain and needs to be clarified. It does cover the turbocharger.
Overall, I am very comfortable and excited about the opportunity to purchase a Bronco through Granger. I have zero concerns based on what I saw, and it's pretty easy to see I can trust Andrew and the rest of the clan at Granger. I'm very fortunate to have them in my backyard.
Now on to part 2 of this post - my impressions of the Ford Ranger 2.3L:
I called ahead of time to let Andrew know that I specifically wanted to test drive a 2.3L Ranger because I believed it will be a reasonable comparison to the bronco powertrain and chassis. Fully understand that there are differences but it's better than experiencing nothing between now and when we take delivery. We got to check out and drive this awesome Ranger that had a Ford 2" aftermarket lift + tires/wheels installed by Granger.
@Granger Ford
recommended this vehicle for a test drive specifically because it would probably be closer to the overall ride height/tire size of the Bronco compared to a "Stock" Ranger. Both my wife and I were impressed by the sweet stance of the vehicle! Tires were relatively small still, at only 275s which I believe equates to 31-32". As we started driving, I immediately shifted to "sport" mode since our plan is to get the manual transmission and I had no intention of trying to pass judgement on the 10-speed automatic.
This 2.3L is surprising! It will catch you off guard with the power and acceleration that it has (as long as you're in the right gear). It is not overpowered by any stretch of the imagination - but it is also nowhere near "underpowered". Feels just right honestly. I could not detect any turbo sound really, which surprised me, but I could feel the turbo boost kick in, and it was pleasant. What caught me most by surprise with how GOOD this engine sounded under heavy acceleration. I don't know if it was true, unfiltered sound that I was hearing or if there is actually sound being "piped in" - but whatever it was, it was damn good and I liked it. Would definitely have guessed it was at least a V6 or something else had I not known any better.
The handling and ride was quite nice compared to a Jeep - but it still felt "truck-ish" - which is should! It's a dang truck! But the ride up front did not jar me as much as I recall riding in friend's Jeeps. Steering was not sports car tight - but tight enough. Again - pickup truck tight. Cornering was pretty nice on the highway on-ramps.
This vehicle was equipped with a 10 speaker B&O sound system with subwoofer behind rear seats. When cranked up, it was NICE! Subwoofer will not blow you away, but it was actually vibrating all the mirrors which was nice to see. Conclusion for me here was that I don't think I can do without the B&O system... Dang it.
Driver/passenger fit & comfort: Good! (mostly)
I am 6'5" on a short day and was wearing a tall hat putting me closer to 6'7. I was able to adjust front seats, mirrors, etc to be very comfortable and no knee-banging. Driver side door hand room was a little snug. I had to put my hand in the grab handle hole to fit "relaxed" but I'm used to this and no big deal. I then kept my driver seat where it was at, and sat in the 2nd row behind the driver seat. Less than stellar leg room for my incredibly long legs. I would say - basically what I am used to in the back seat of an average economy car. I hope the extra 2" of legroom on the Bronco compared to the Ranger is true. The good news is - I'm the man of the household! Kids sit in the back!
Also - I really do have freakishly long legs so don't get too worked up about this.
Cab width and roominess:
It was immediately apparent when my wife and I sat up front that this is a "roomier" chassis than the Jeep Wrangler. In fact, we were able to test drive the Ranger, then sit in a Wrangler on the lot. We were far less claustrophobic feeling in the Ranger (although basic legroom and fit was fine just like Ranger). Also, a comment about interior quality relative to the Wrangler. I actually think that the Ranger had just as good of quality interior materials, and maybe better assembly quality than the Wrangler. The Wrangler interior felt "busy", a little cluttered, and there were actually more creaks and squeaks when pushing / pulling on parts of the Wrangler interior than I thought there would be. I definitely went away imagining that I will like the simplicity of the Bronco interior better than the detail and "clutter" of the Wrangler interior.
Overall my experience was awesome and I am one level more confident that the Bronco will be the right fit for me and my family! Especially from Granger.