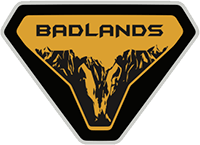 Member
Oh boy. Looks pretty bleak. The 6G concept is too perfect I guess. Ford's designers are apparently crippled beneath corporate market studies, the team managers are told to keep the designers grounded and in accordance with the market studies, and the corporate bosses have never owned a Bronco and therefore have no truly passionate inspiration to contiribute. It's mind boggling that Ford's higher-ups haven't reached out to the 6G team, acknowledged their great work, and then, having broken the ice, asked them to participate in the design process... no... actually hired them for stone-cold-cash-money... based on their nearly PERFECT viewer rating and fandom forum buzz, which places the 6G concept in the "must buy" column for those of us who might actually buy one. What data do they have that rates better than that? My guess is they're so out of touch, that none of them have really spent time sifting through the overwhelmingly positive response to the 6G concept. Shame on them for being so detached from the real world Bronco fan base. I'm not buying a Jeep wannabe.

First time contributor. Probably the last.
Should create a petition on how true new bronco should be made. They will miss a great opportunity if they go with this troller. Jeep will destroy it.