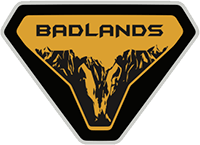 Well-Known Member
The four door has 16" longer wheelbase than the two door and so far they both have the same tow rating. Which is much lower than the tow rating of many other SUVs with similar wheelbase to the four door, some of which are off-road ready.
Right. I keep seeing the "short wheelbase" come up.
I'm no wheelbase expert but I know a 4Runner has a wheelbase that is 6"
less
than a 4 door Bronco and can tow 1500lbs. So wheelbase can't be the only factor.