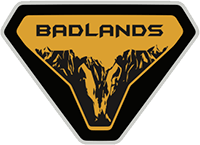 Well-Known Member
I guess for a while I was disappointed with the colors as well, and initially I thought I wouldn't like the MIC top. My wife suggested I wait till the next model year.

But with the more time that passed, I came to like certain color choices with the MIC top, the BL grill and the BL interior.

I get people not liking certain aspects of the Bronco and I applaud you for having a forum where people can vent about the problems they have and waiting a model year or two, instead of screaming on other threads about how they hate different aspects of the Bronco.

For me, with the more time that has passed, the more I am drawn to some of the quirks that others are having a problem with. So I will be keeping my current reservation, and look forward to seeing this beast in person! But I totally understand why some are waiting to see what comes next.