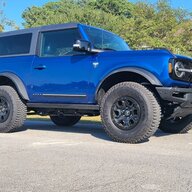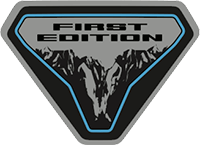 Well-Known Member
1) Every car company has failed engines. 2) No company issues communication on those failures unless they have a recall.

The general public has no idea there is any issue with Bronco engines, nor do the VAST majority of Bronco owners…Ford would be absolutely insane to bring attention to it because a couple of dudes on a forum who heard about an issue think they should…not happening. It's isolated, Ford will take care of those problems that have popped up…and no, they would never address something that affects so few. No company would.
Gotta disagree with you here. Had a fleet of 5 new Cat 793F 240-ton mining trucks, 2500 hp engines. One threw a rod at low hours. Within a couple of weeks Cat let us know they had identified the cause of failure was a burr left in the crankshaft oil galleries by a dull tool. In x hours the burr would break off and go through the rod bearing. They pretty quickly knew the exact range of crankshafts affected and the engine serial numbers they were in. They campaigned those engines early to avoid catastrophic failure.