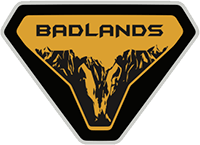 Well-Known Member
One of the interesting observations I've read from folks here is there isn't a bunch of noise (knocking, tapping, clicking) or rough running/miss immediately before it locked, just a complaint that it shut off. That doesn't mean it didn't happen, just didn't stand out in the few posts I've seen. Typically, a valve spring break will cause a miss or noise right before the valve drops. Guess I need to poke around on the FMC message boards for more info.
Having just gone through a valve spring failure one my Harley there is no warning sound before it breaks. I had cruise set a 55 mph, sunken cling and dead motor. The spring breaks then you hear metallic noise like valve keepers coming out, valve hitting piston. This happened this past June.
Many years ago I went though valve spring failure on a chevy small block, again no noise until spring broke.
The valve spring used in the Harley M8 heads is the same one Ford uses in one of their engines. Cant remember which one for sure but I think the 5.0