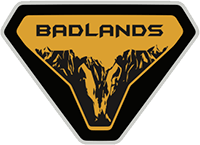 Well-Known Member
I'm certainly not going to promote the dealership model as the best sales model (nor am I implying that Teslas methodology works, because it's farcical and horrendous for the end-user), but there's going to be problems with any dealership, of any size, in any part of the country, in any market, submitting X thousand orders for a single model of vehicle for the same model year.

They could be ordering Flex's and it would take years for Ford to deliver enough units to fulfill the orders.

It's a bit self-serving of the B6g community to think that any single dealership would take delivery of that many units given the orders and volume that Bronco generated in a single model year.
I kinda agree, but wasn't
@Ford Motor Company
committed to delivering vehicles by reservation? It really shouldn't matter where they are sold from if orders are being filled by reservation/order number. Here in Hawaii vehicles are marked up $6K at my dealer and they told me they plan to increase that to $7-10K for the Bronco in the near future. They agreed to only mark up my Bronco by $1900 but by the time I get a build date, who knows if they will still honor that agreement. I agree with you, but Ford needs to do better, but I'm not sure they can at this point.