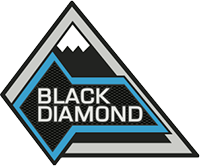 Member
Mine came at 40 from the dealer. It's been 3 months and they had drifted down to 35 so I just aired them back up to 40 today (door plate says 39). Honestly I couldn't tell much difference. Maybe it felt softer at 35. At 40 I wouldn't call it rough, but it's definitely ... stiffer? I prefer that for riding around the city. I would 100% air them down off roading to get traction.

When I did the Off Roadeo (in a Wildtrak) they had all the tires aired down to 29 PSI "the lowest Ford would let us go". The dashboard didn't approve and was filled with warning lights. Things definitely felt squishy on the 10 miles on the highway to the trail head.
Yeah I will probably air down to 25 when I go offroad, thanks for the feedback. Honestly I dont mind the way it rides at 40, but up here in michigan our roads are awful so every 50 ft your hitting either a pothole or a bump.