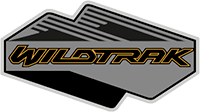 Well-Known Member
Holy crap those are teenager prices. My insurance went up about $65/month adding the Bronco (full coverage, three vehicles, me and the wife, Geico). Shop around though, it makes all the difference.
Probably would have been the same for me 18 months ago when I had homeowner's and 4 vehicles. your coverage is also probably 100/300 which is pretty standard (and not enough).
Now, drop to one vehicle and renter's insurance. Credit scores all over 800. You'll probably be surprised at how much of a multi-policy discount you get.