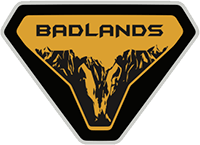 Well-Known Member
Went browser cache dumpster diving! ? Took a while but found em
Thanks for re-posting. I missed the flash yesterday.
Wonder how much lift this adds to Squatch / Badlands. Judging from the track bar relocation bracket, at least 2".
To me this is just another reason not to get Squatch if you are ordering a Badlands. If you're going up, and adding 37's, you're going to re-gear anyway, and you already have the lockers.
We are going to have such fun around here once we finally get rigs!