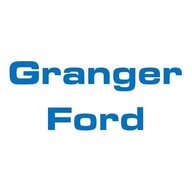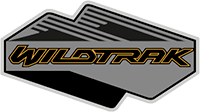 Well-Known Member
Base Sponsor (Level 1)
First Name

Zach
Joined

Sep 28, 2020
Messages
Reaction score

8,171
Location
Vehicle(s)

Ford Mustang
Bronco

Wildtrak
My grandfather owned a gas station that my father worked in as a young boy. It was what you would picture as a typical small town full-service gas station in rural Iowa. He grew up around the gas station and that is where he learned his blue-collar work-ethic. It is also where he first started to sell used cars at the age of 16. Fast-forward to 1978 he purchased a Dodge store in Granger, Iowa and later in 1987 he purchased a Ford dealership in Dallas Center, Iowa. He then relocated the Ford store to Granger and become what is now
Granger Motors
&
Granger Ford
.
He had a saying when we would complain growing up. "If it was easy, everyone would do it." The last week has been a great reminder of that. Our staff, starting with Albert and now continuing with a 5-member team, has worked very hard over the last 16 months. Yesterday's allocation announcement was a gut-punch. I tend to be a glass is half-full guy, and this certainly has been a test of that.
We have the Bronco6G community and a lot of loyal customers to thank for all their support and my responsibility lies with them. We want them to be taken care of properly. There is no other way to sugar coat it, the allocation formula does the biggest disservice to our customers. Ford decided to dip their toes in the "reservation" system emulating a method made popular by Tesla's recent success. In the end, they couldn't dive all the way in and reverted more closely back to the franchise/allocation system that has been in place for over 100 years.
I get it
. You want to reward the dealerships that have sold hundreds and thousands of vehicles on an annual basis. The franchise system also benefits the consumer because of discounts and aggressive pricing. If this was Tesla, there would be no discounts. There would be no Granger Ford.
To recap 2021, we received allocation of
203
units. This was on roughly 600 reservations we received before the allocation cutoff. It was reasonable to assume that moving from 6 to 12 months of production would safely bump our allocation to around
400
. It was also a reasonable assumption that including all reservations as a factor, instead of just the September cutoff (1300+ reservations), would double our allocation count again to around
800
units. Adjusted down slightly, we were anticipating
700
-ish Broncos for 2022. That isn't how it is going to work out. Moving the "bronco" factor down from 50% to 25% and moving the factor from reservations to 2021 allocations was the worst possible scenario for our customers. We are left with 1075 orders converted from reservations currently. I would anticipate being able to fill 10-20% of our reservation count for 2022. That amounts to
120-220
Units depending on how production plays out. We received
11
for 2022 Model Year production start up.
So where do we go from here? Like I said before, our obligation lies with you the customer. So, whether you end up purchasing your Bronco from me or not, I want you to have a great experience and I want you to get your Bronco. So, there are a few things we can do as a store to help increase that allocation number.
What is Granger Ford going to do?
1.
Bronco Facility
– There is a Bronco facility upgrade that dealerships can opt into. This can increase our 2022 Allocation by 18 total units. We are absolutely going to spend the money and sign up for this.
2.
Bronco Sport Sales
– 25% of the allocation formula is Bronco Sport sales. We are going to become better at selling Bronco Sports than Broncos. We are now
offering 6% under invoice
on a Bronco Sport order. We are going to get as creative as possible to shoot this sales number up ASAP. We are going to be relentless in this pursuit. In my mind, this is our biggest opportunity.
3.
Share of Nation Sales
– This is over a 36-month period, so it's going to be the hardest number to move. But because of our loyal online following and progressive business model. We have quickly moved up 20+ spots in our region YTD and I anticipate being one of the biggest, if not the biggest, Ford dealer in the state of Iowa for 2022.
4.
We are committed to only selling to our reservation holders -
100% of our Broncos delivered have been to our reservation holders. Ford lowered the dealer's name match standard to 60% because other dealers seem to have trouble making that work. We have it down to a science and will continue to value long-term commitments rather than short term profit.
5.
Discount lock-in
– We absolutely are going to honor our pricing agreements with our customers. $1000 under invoice or $2000 under invoice October special. This will not change.
6.
Honest Conversations
– Over the next 30+ days we are going to have open and honest conversations regarding your reservation and where you stand among our total reservation count. We will do our best to advise you of your best options and talk you through what makes the most sense for you. We are going to have your best interest in mind, regardless of whether you end up purchasing from us.
What can our reservation holders do?
1.
Hang in there
– No, we're not going to send you a hammock. But I know there are a collection of our reservation holders that are loyal to us and how we do business. Their patience will be put to the test, but we are going to do our best to give monthly updates on our allocation and progress that we're making on Bronco deliveries as well as our other goals to increase allocation.
2.
Buy a Wrangler/Gladiator at 4% Under Invoice
– if you are tired of the Bronco ride, we can offer you a Wrangler/Gladiator purchase at 4% under invoice and have it delivered to our store in 60-90 days. 2022 Wrangler and Gladiator ordering opened yesterday. Email
[email protected]
and we'll be happy to send you a quote.
3.
Find Another Bronco Dealer
– I have confirmed that Ford will allow transferring of reservations/orders. We have heard of ADM horror stories, but there are other dealerships who are treating customers right. While they may not match our discounted pricing, you can make some calls/send some emails to other dealers and see where they stand. If you choose to transfer, you'll need to call Ford's customer service line at 1(800)392-3673 and request a transfer.
The next 12 months are going to be a grind and we're committed to working harder than we have the past 16 months. We are starting to reap the rewards of our labor and by the end of the year, we will have the pleasure of delivering 150+ Broncos to our reservation holders. I don't want your sympathy. We signed up for this. If anyone deserves your sympathy it is our reservations holders, who in my opinion, only deserve the best. We will keep grinding and we're not going anywhere. Hey! If it was easy, everyone would do it.
Zach
Last edited: