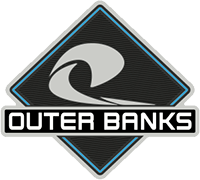 Member
Yea, i'm getting annoyed with the dealers around here too. They should :

1). Be able to tell us the price at this point (i.e. no more than MSRP)
2). Communicate more and be somewhat of an expert on the vehicle process


Honestly when i spoke to albert at granger he was so knowledgable about the vehicle. Heck they will even ship the car right to you. I mean even if its 400 or $500 you are still ahead if you won't want to make the drive or fly down.

Maybe those of us in MN should work together to see if one of the local guys will cut a deal for more reservation? i'm about 75% sure i'll switch to granger as i won't pay more than MSRP. For $1000 savings i can drive the 3 to 4hrs
I hope to get some real pricing numbers from local dealers this week but I do understand that dealers can be busy too and its the last week of the month so selling current inventory is priority one. My intention is to be calm and patient giving them every chance to keep my reservation but in the end it all comes down to the out the door cost.
Let's not forget the big difference in price between invoice and MSRP. I figure it to be about $2600 on my $45000 build. That is the money I am concerned with. The additional $1000 discount from Granger makes them very like to get my business. (I.e Granger is $3600 less than MSRP).
I'm not aware of any reason to be in a hurry to switch where the reservation is at this point.