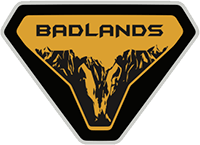 Well-Known Member
So, I admittedly do not tow currently. I am considering a small camping trailer after I get a Bronco, so what would be a realistic towIng capacity for a smaller vehicle like the Bronco?

With more and more vehicles being small SUVs and crossovers, I'd expect them to tow more than commuter cars. Which, if I understand it correctly, is about 2,000lbs. If the Bronco were able to double that, to 4,000lbs, would that be suitable?

For those truly looking for off-road capability from their Bronco, I wouldn't expect to tow a boat. I would expect something like the Airstream Basecamp (16ft) since it's living space is comparable to the size of a 2 door....but it weights 2,700~ with a max load of 3,500...doesn't leave much for what's getting put in it. Yes there are smaller trailer options...but I looked at this one because of those numbers.