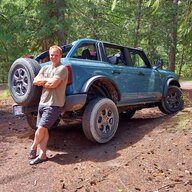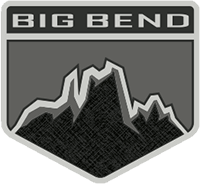 Well-Known Member
First Name

Ben
Joined

Jul 25, 2020
Messages
Reaction score

1,319
Location
Vehicle(s)

2010 Kia Borrego, 2012 Chevy Cruze
Wow, got pretty toxic in here.

Just because one doesn't want to haul more than an ATV or boat doesn't mean that fits someone else. I personally would prefer the rating to be 5k similar to other vehicles with a similar size and use like the FJCruiser and 4Runner. I'm still buying it but will grumble a bit when I run into the weight limit. No I don't tow an ATV or a boat. Occasionally I pull a trailer with other things on it that can go up to 4K or a little over. I'll make due.

The 4-door Bronco is an off road vehicle, but being an off road vehicle doesn't mean that it is a one trick pony. I've had properly engineered off road capable vehicles that can tow and haul quite a bit of weight. It didn't take away from their ability on the trail.
Thank you for the refreshing pause and viewpoint. It's been a long 7 months of arguing with trolls-of-the-day and I should know better than to engage by now but it's a part of this truck that I feel passionate about so it's hard not to.