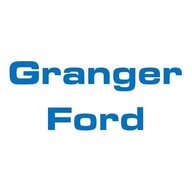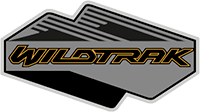 Well-Known Member
Base Sponsor (Level 1)
First Name

Zach
Joined

Sep 28, 2020
Threads
Messages
Reaction score

10,643
Location
Vehicle(s)

Ford Mustang
Your Bronco Model

Wildtrak
Here is our update and outlook on the 2023 model year for all of our existing Bronco reservation holders.
Where we've been: We received a larger piece of the pie for the 2021 model year Broncos and with the allocation changes for 2022, our share of the overall Bronco production was cut significantly. We'll deliver 9 less broncos over the 2022 model year than in 2021 because of these changes.

2021 Model Year Bronco Deliveries - 164
2022 Model Year Bronco Deliveries - 105
Current Broncos with VINS - 50
2023 Bronco Allocation - as posted here, the 2023 Bronco allocation is based on 2 factors, neither of which is the amount of outstanding orders/reservations that the dealership holds.
1 -
50% of it is the share of nation sales for the last 3 yers (this number has gone up for us, but the 3 year average makes it very hard to move).
2 -
50% is based upon the share of nation sales for 2022 model year for Bronco and Bronco Sport. I detailed the decrease in the share of nation sales on Bronco above, but our aggressive discounting on the Bronco sport greatly increased our Bronco Sport sales going from 18 in 2021 model year to 64 in 2022 model year.
Our first month of allocation was 15 Broncos. I was hopefull that the Bronco COVP process would have been a part of the allocation formula, but since Ford made the decision to omit that factor. I would anticipate that 15 number being our typical monthly allocation.
I would estimate 150-200 Broncos as our total 2023 allocation
. This will put us well short of the 828 outstanding reservations that our dealership currently has.
What does this mean for our reservation holders?
I'm still certain that the bronco orders won't be picked up in exact numerical order. Commodity restrictions will determine which Broncos get scheduled. Like in 2021 and 2022, we had some October reservations that were very 'commodity friendly' (think Big Bend, soft top) that got scheduled well before earlier reservations. I would not anticipate there being a very good chance of a reservation being scheduled if you are in the later 60-70% of our reservation holders.
Where do I stand in line?
You can check the attached 2023 Bronco PDF and search your reservation number to find the applicable place in line.
How will price protection work for 2023 MY?
With the change from one model year to another, Ford has typically applied a direct offer to the customer vehcile as a rebate. This is all the information we have below:
Will I have price protection for 2024?
I believe Ford has stated previously that 2023 is the final year for price protection. This is not something we control, but a Ford corporate decision.
Will you continue to honor your discount?
Yes, if you are a reservation holder with us, regardless of when the vehicle is fulfilled (2028 MY Bronco), we will honor our price protection discount on a non-allocation limited trim (ex. no heritage limited, or Bronco Raptor). We feel like its the least we can do for our customers and that discount will be honored at $1000 under invoice or $2000 under invoice depending on when the reservation was placed.
When will I be contacted about my order?
We will have our staff prioritize the customers who have the longest held reservations and run through the list. If you'd like to send a Build & Price from Ford's website to
[email protected]
we can update that for you. We will process all of these orders by the November deadline.
What if I want to cancel my reservation?
We certainly understand and can refund back your deposit of $100.
We are still offering
4% under invoice on Jeep Wranglers
for anyone that would like to make the switch. You can email
[email protected]
with a build and price to get started.
This is certainly not what we had envisioned when we initially took reservations and we will do our best to hold up our end of the bargain.
Zach