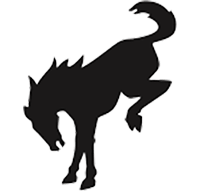 Well-Known Member
Joined

Mar 22, 2020
Messages
Reaction score

689
Location
Vehicle(s)

H2 Hummer, Holden Commodore
Agree with this as well... Most of the time, people that I know that use lockers is because the terrain is so uneven, and there is not enough articulation to keep both wheels on the ground, and they get caught with a spinning wheel up in the air with the one on the ground refusing to spin.

Also agree that if your worried about having locking differentials, just go ahead and get the beefed up axles as well... I think the Bronco platform looks very plain under 35" tires...I think 35"s are where it should be...my H2 had stock 315/70/17's which is considered a 35" tire and it rode like a Cadillac on the highway, I pulled my old boat at a 100mph one year from Spring Break and it was smooth as can be... My Bronco will be getting 37"s right when it gets home
I just put 4.56 gearing into my H2 it makes the 37s feel like 32s going down the road. Probably should have went 4.88s but I'm well at an advantage over factory gears so I'm happy, plus fuel economy around 13.5 is amazing.
There's nothing wrong with getting the base Bronco and adding lockers aftermarket, honestly it also gives you a chance to re gear.
Unlrss the Sasquatch pack is much cheaper than expected it may make more sense just to go aftermarket for lockers.