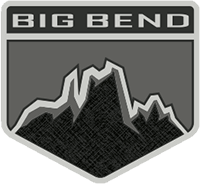 Well-Known Member
So after having the same nice long wait that many of you have had, I finally caved in and changed my order to a soft top. Ford gave me time to think, and that I did.

I figured if I was going to change to a soft top I might as well take care of anything else that I was on the fence about. That lead me down a rabbit hole and now I've done a complete 180 on my build. Went from a heavily constrained Wildtrak hardtop down to a pretty plain Jane mansquatch Big Bend. Best part of the decision was while on the phone with my dealer I was told my new build combined w/ my early timestamp should get the truck to me much much sooner. I know the implications of "my dealer said", but it's still nice to hear it from them.

Anybody else make the convert to a soft top, if so was it worth it? If anyone made the change and pulled constraints, did you receive a build date quick afterwards?

Not looking for a crystal ball with my build date, just looking to see what other's experiences have been.