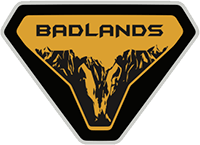 Well-Known Member
When it comes to screen size I'm normally in the bigger is better camp but I'm wondering if the extra real estate on the 12" screen is really a good thing. Some will let the price of the High Package or some other accessory included with the High Package dictate their buying decision but if we focus on the 8" vs 12" screen size alone is bigger really better? I'd like a couple key questions answered before I know for sure...

Will the larger screen be more of a distraction when driving at night? Anyone that's been in a Tesla may know the answer to this. I've never sat in one. Availability of a dark or night mode may make this less if an issue.

How well will the extra resolution and real estate be utilized on the bigger screen? Has anyone seen comparative photos between the two screen sizes displaying similar content? Are the layouts identical? If more background is all you get on most screens then the 12" screen loses some of its luster imo. I wonder if the 12" screen was really only necessary to shoehorn in all the views provided by the 360 degree cameras?

I'm doubtful I'm going to get the chance to see both screens in the flesh prior to ordering time. I may have to drop in to the local Ford dealer to see if Ranger's and F150's have 8 and 12" screen options.