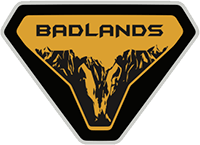 Well-Known Member
Ford makes some damn good turbo 4s. I had a focus st running on an e30 blend for 3+ years with a 2.0. Now I'm running e30 on my 1.6 for about the same time. I could easily swap a turbo and reliably make 370hp to the ground all day. 2.3 in the mustang has been running strong from what I've read. I'll be going with the 2.7 though just cause it's a bigger vehicle and I would like the most power potential.
Dying to know. You daily drive an e30 tune? Do they have mixer pumps, or e30 directly from the pump where you're at?
I was on a full e85 tune in my BRZ before I decided to just supercharge it. It was getting too difficult to find "real" e85 in my parts, especially in the winter months. I'd have to test the fuel, because they'll happily flow e70 (or worse) out of the pumps marked e85 here. Then I'd have to switch to the e70 tune.
I'd honestly love to go e30. I might have to reinvestigate the practicality of this in regards to my local filling stations.