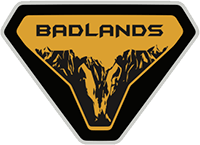 Well-Known Member
Have you by chance reached out to Mike Levine? If not, I'd try him. This seems like the type of thing Ford wouldn't want news of spreading..

Insane to me that this situation is happening to someone who waited over a year for a brand new vehicle and they don't even provide a loaner.
I haven't contacted Mike Levine...yet. That will be next on my list.
I ran into a salesperson from my local dealership just last night. I told him that I had bought a Bronco a few months ago (end of July). Then I told him it's still at his dealership in the service bay. Some dark humor on my part. He was like, "oh, yeah, I've heard all about your Bronco." And I'm sure he has. Part of me wants to make THE BIGGEST DEAL out of what is happening and what is not happening with this vehicle, but I don't want to throw my small town dealer under the bus. I know a lot of stuff is out of their hands with getting it fixed and even having to source a loaner car (which they did finally offer after a month, but I'd procured a borrowed vehicle).
Anyway, the whole situation stinks. I had read in one of the groups on Facebook about how a guy's wife was driving on the expressway and her Bronco died (another dropped valve issue), which was really scary for her. I'd hope
@Ford Motor Company
would jump on the ball and identify/contact owners A.S.A.P., as it could be a safety issue.