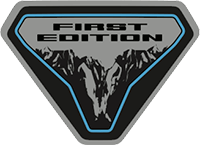 Well-Known Member
Ok I have a very early time stamp for a 2 door FE. At dealer #1. They pull an early order on my so I excersize my right and have timestamp for FE moved to dealer #2. They had me create a new RSVP Note the owners of the dealerships are friends.

Ford failed to cancel my first RSVP and it was built and waiting if I want it. I didn't select the color or anything. I want the bronco from dealer #2. I was giver the order number as B326 and I was waiting to hear back from dealer number 2 with a build date. He calls today with bad news. Says he has been on the phone for two days and talked to a VP and everyone in-between who said my 2 door FE will not be built as they are done building hardtops. He is all sorry saying someone at Ford dropped he ball. And reccomended that I go ahead and buy from dealer #1. SOMETHING is very suspicious as this call came 30 minutes after dealer 1 today me I have till 6pm to decide if I want the bronco they order.

I call Ford who agrees it is susocious and is esculating to a supervisor. My bronco is still active with a priority 10 meaning a VIN is about to be issued. (I think). But the dealer said he was told it won't happen. Am I being played? If there a higher authority I can contact? As of now I am awaiting a call from a supervisor. And was told to call dealer number two and ask manager why he said it.was canceled if it is still active with a priority 10..

Any advice or can any one read between the lines?

I am about to call famous consumer action center to investigate. Any knowlwdgw or advice would be great.
If the bronco is at msrp buy it.