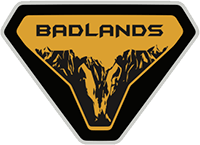 Well-Known Member
• POWER SEATS will not be available on washout trim such as BL and BD because the power doors are not wash out. Meaning you may have to get carpet for them to put in the power seats.

I need some help with this. I'm fine with not having power seats in the BL, as I was already thinking electronics in the seat may not be the smartest idea around water.

At the same time, I need someone to translate this for me in a way that makes sense.
What does "power doors" refer to? Is it talking about the actual vehicle doors or something else? What do the doors have to do with the seat controls?
Probably the memory buttons for seat positions are in the doors like most vehicles these days and even the controls for adjusting the seats are mounted in the doors of a lot of vehicles now.