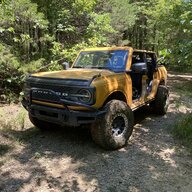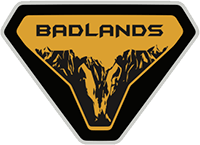 Well-Known Member
Joined

Jul 19, 2020
Threads
Messages
Reaction score

11,543
Location
Vehicle(s)

Ford Bronco, BMW R1150 GS
Your Bronco Model

Badlands
The problem (here, in this thread, specifically) is the misinformation people keep posting. Owners are free to pour in 10 quarts if it makes them feel better, or drain their oil for 24 hours (even though if they wait 15 minutes and then drain for about 5 minutes they will be fine) or change their oil every 100 miles, BUT the most updated information is 6 quarts. For the sake of at least attempting to reflect accuracy in THIS thread, the 7 quart-ers should simply create their own thread and feel free to post all day long about WHY they decided to ignore the latest information (and move on from this thread).

For folks who are only now discovering this lengthy thread and to wish to skip right to the summary:

1. If you are looking for the CORRECT (updated) oil capacity for your Bronco, use the HTML link on the Ford manuals website and enter your VIN (not the fordpass app or the old paper version of the manual or the PDF).

2. If you're looking to find out if you have the right dipstick, you can call your local Ford dealer and ask the parts person and you will find that the C stick is the most updated number for your VIN. If you have a stick with an H on the handle, even if it's not the C stick, the max line is at the same height as the C stick...and you can use it. If you have an H stick and you have to scribe a line or if your level is not falling between the max and the minimum mark, then that means your oil level is incorrect.

3. Unless you're working on the assembly line building a 2.7, and you are tasked with doing the factory oil fill, then the factory fill listed in the SSM is irrelevant for you (us).

4. If you get caught up in the conspiracy theory that Ford did this change (to 6 quarts) only because they wanted to avoid having an incorrect stick/looking foolish/etc., note that they still DID include a new stick into the parts catalog (that reflects six quarts). The stick conspiracy theory would only be plausible if Ford thought "oops we told people that it's 7 quarts, but we provided a stick that measures only 6, so now in order to avoid having to look stupid, we'll just tell him that 6 quarts and keep the same stick" AND if they stayed with that same stick...but they DIDN'T. They added a NEW (6 quart) stick. If the pan was truly meant to hold 7, instead of adding a new 6 quart stick and updating loads of information, they could have simply stayed with one of the TWO short-lived 7 quart sticks that they added (for like a week) to the parts catalog...but they DIDN'T. Thousands of people are well aware of the oil level issue, and Ford clearly had to address it...and no one in his or her right mind would downplay the benefit of a pan that has greater capacity (especially as a selling feature) just to save face over a stick (especially when they changed that stick recommendation THREE times...BACK to a 6-quart version with the twist located higher).

I too wanted to believe in 7...and I wanted to be the first kid on the block with the "right stick"...so I have both the F stick and C stick in my collection I'm addition to the OEM one...but regardless of what I want or believe the fact is that Ford revised the oil capacity to 6 for the 2.7.
The best way to handle this would be for the OPs of the 3+ oil change threads to update their opening posts so that n00bs who jump into the various threads for the first time don't keep repeating what is in the dated opening posts.
Now this particular thread was started by
@flip
with the best of intentions, and that early information has since been overruled by powers that be within FoMoCo. He was simply caught in the middle, so I can understand why he hasn't posted much on this topic recently. He may be understandably disgusted by how Ford has handled this, and who could blame him?
Nevertheless, the opening posts of all the oil change threads need to be updated to reflect current information to stop this repetitive cycle of n00bs only reading the opening post and then jumping into the comments.
And the well-intentioned people who keep standing at the 'Whack-A-Troll' machine, swinging away at every troll commment that pops up, need to step away from the machine and recognize that it's a losing battle that you will never win.
If you see trollish comments, just report them, and move on with your lives. You will be much happier going forward.
Until then,
Sisyphus
will keep pushing that boulder up the hill.